To provide and sustain decent social and affordable housing opportunities promoting stability and supporting social mobility.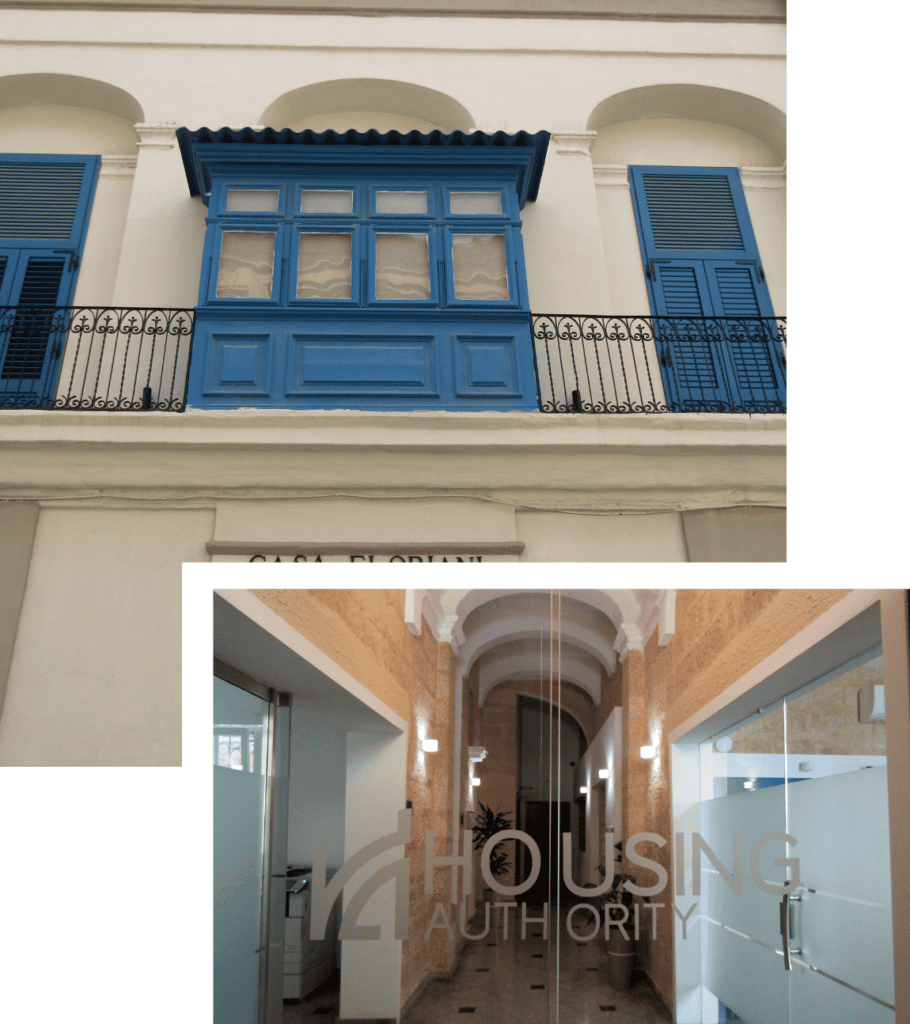 Our Journey
The Housing Authority was established on 11th October 1976, by an Act in Parliament, entitled Act XV of 1976, better known as The Housing Authority Act. The Housing Authority falls under the Ministry for Social and Affordable Accommodation. It has been contributing to the strengthening of Maltese societies ever since its establishment.
Prior to 1991, the premises and offices of the Housing Authority were located in Valletta, at the Auberge de Bavière in St. Sebastian Street, where the offices of the Lands Department are presently located. The premises of the Housing Authority moved to Pietro Floriani Street, Floriana, where we still offer our services to date.
During 2007, the Department of Social Housing and Housing Construction and Maintenance amalgamated with the Housing Authority. The amalgamation brought about new challenges for the Housing Authority. In order to sustain procedure and accommodate the departments' staff members, the Housing Authority extended the existing premises in Floriana. Today these departments are fully integrated with the Housing Authority's functions as it continues to provide services to those who are seeking accommodation, support and assistance.
The Housing Authority has been developing, promoting and financing the development of housing estates and other residential and commercial accommodation, in efforts to promote home ownership as well as improve the housing conditions in Malta. The Authority intends to take a holistic approach through the provision of various schemes and initiatives targeting those who are most in need of its assistance. It has committed itself to improving the quality of life, whilst pursuing a better future for Maltese communities.
Board Members & Structure