This policy applies for properties allocated for social accommodation after 1st January 2022, including properties allocated through recognition or exchange of existing Government dwelling.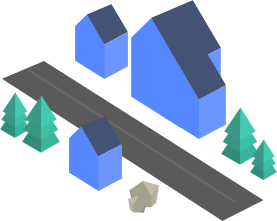 Individuals who cannot afford to purchase or lease a dwelling on the open market or through one of the Authority's initiatives may request to be allocated a Government owned dwelling. Single individuals with an income less than €10,000 / year and single parents and married couples with an income of less than €12,000 are eligible. An additional €700 is allowed for each child under 18. Applicants must not have assets worth more than €28,000 to be eligible.

Exchange of
Social Housing Dwelling
Tenants of Government owned dwellings may request to exchange their residence if valid and reasonable grounds to do so exist. Tenants must have been living in their current residence for the last three years and must not be in arrears on their rent or ARMS bills payments.

Recognition of Social Housing Dwelling
Family members of tenants of Government owned dwellings may request to become tenants upon the recognized tenants' demise. The family members must have lived with the demised tenant for the last five years prior to their death and must satisfy the means testing criteria set by the Housing Authority.

The Nikru Biex Nassistu Scheme is aimed towards the owners of vacant dwellings who wish to lease their dwelling to the Housing Authority. The property is leased for 10 years and must be in a good state of repair and furnished with a kitchen including appliances. The Housing Authority subleases the leased property for social accommodation.